One part of the radio hobby i enjoy is conversion of EXPMR radio's.
This all started many years ago when i first got licenced.
I do not do PMR Radio as a job only what i have read or info cleamed from PMR Engineers friends.
Thanks go to Phil G8MLA and Jake G1YFF .
Radio transceivers back in the 1980's were expensive to buy.
Back then there was a magazine available called Ham Radio Today or HRT.
Chris G4HCL Lorek was the editor. Luckly for me Chris lived in the next village to me so i regulary chatted to him.
Chris at that time worked for Pye of Cambridge.He started doing conversion details in HRT.
This inspired me to have a go at EXPMR conversion.
R.I.P Chris
Chris Lorek, G4HCL, from Whitby, Enlgand, died suddenly on 28 April 2018 after being taken ill in Goa, India.
He was 61 years old.
He worked as Chief Engineer on radio communications systems and equipment, but will be known mostly to RSGB Members as a prolific author.
He wrote many equipment reviews in RadCom and Ham Radio Today magazine, for which he was Technical Editor for seven years. In addition to having hundreds of articles published, he wrote several books, including the PMR Conversion Handbook for the RSGB.
He also co-edited the 7th and 8th editions of the Radio Communication Handbook.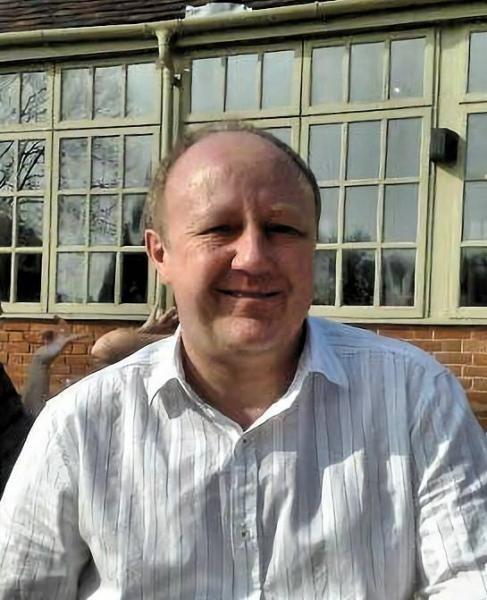 This how i cut my teeth so to speak, learning about how equipment worked.Beggering it up and fixing it . Most of the time
And i am still learning !
Rigs converted over the years were .
PYE PF2 70cm 3 channel PYE PF1 Pocket Phones
PYE Olympic for 70cm 12 channel. Storno CQM 700A 70cm.
Pye Europa 3 channel for 2m packet radio . PYE Westminster W15 for 4m 12 channels.
Philips FM914 for mobile 2m. Bosch KF453 70cm.
There were a few others !
Moving on to now i am still playing with EXPMR gear even though there are Chinese Radio's at low prices and do everything.
Gear i am playing with now :
KEY KM Series on 4m,2m,70cm KEY KME Series on 4m,2m,70cm Tait T500 Series 4m,2m,70cm
Tait t3010 9 channel Cleartone CM7200 thanks Ian G7GMN
Key KP80 4M Key KP150 2M
****** WANTED Key KP450 ,Good working batteries for Key KP Handhelds *****
Conversion details for Key KME Series

Conversion details for Key KM Series